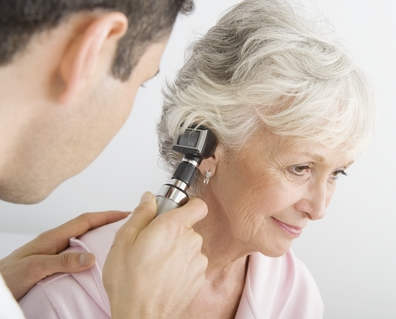 A person of any age can be accurately tested for hearing loss, from infants to geriatric.
Coastal Audiology provides accurate test results with nearly instantaneous reports to you, using the latest equipment and technology. The audiologists at Coastal Audiology have a combined 50 years of experience in diagnosing and treating hearing disorders.
Who should be tested?
Newborns who have failed newborn screenings
Children with acute or chronic middle ear disorders
Children who have failed school hearing screenings
Children with speech delay or other speech problems
Adults experiencing dizziness and/or vertigo
Adults with history of noise exposure
Adults who notice communication difficulty
Anyone with family members that notice hearing difficulty (TV loud, conversational frustration)
People with neurologic disorders (stroke/CVA, Bell's palsy)
Head Trauma
Complaints of tinnitus/ringing in the ears
Anyone showing symptoms of or complaining of difficulty hearing
The hearing aids are comfortable to wear, overall sound clarity and tone quality is good. Service is very good!
Now I have much better overall hearing. It improved the quality of my life with my wife from the improved hearing. Very satisfied with the services received from Precision Hearing.
Recent studies have shown that hearing loss is linked to accelerated brain tissue loss, accelerates brain function decline and contributes to falls. We recommend that a "Hearing Wellness Program" be started with hearing exams for all patients beginning at 60yrs of age. In this way a base line of what a patient's hearing is can be known. By having patients receive the hearing exam beginning at age sixty, patients and their physicians can determine what steps should be taken to maintain hearing wellness. Naturally, any patient showing signs of hearing loss at any age should promptly be referred for a thorough hearing exam so their results can be discussed with their physician.
My hearing is greatly improved even though I thought my previous hearing aids worked well. I had no idea how much I was missing with my former aids.
Hearing Evaluations are Available at:
Voorhees Twp, NJ
2301 E. Evesham Rd. Suite 306
Coastal Audiology
Phone: 856-795-5502
Precision Hearing Instruments
Phone: 856-428-0885
Toms River, NJ
Bey Lea Medical Center
54 Bey Lea Road, Suite 3
Toms River, NJ 08753
Phone: 732-451-1950
Manahawkin, NJ
24 Nautilus Drive – Suite 6
Manahawkin, NJ 08050
Phone: 609-978-9192
Our Offices:
Manahawkin, NJ
Phone: 609-978-9192
Toms River, NJ
Phone: 732-451-1950
Voorhees, NJ
Coastal Audiology
Phone: 856-795-5502
Precision Hearing Instruments
Phone: 856-428-0885
Manasquan, NJ
Phone: 732-451-1950