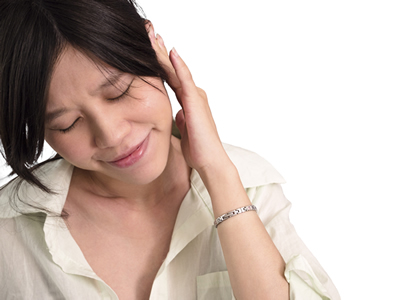 Tinnitus is defined as a perception of sound heard in your ears or head. It is commonly referred to as "ringing in the ears."  Tinnitus affects approximately 10-15% of the overall population and one in five people over the age of 55.
Tinnitus can be caused by ear problems in your outer, middle or inner ear. It also can be caused by problems with the hearing (auditory) nerves or the part of your brain that interprets nerve signals as sound (auditory pathways). Other forms of tinnitus may be caused by a blood vessel problem, a middle ear bone condition or muscle contractions.
There is a strong correlation between hearing loss and tinnitus. 80% of people experiencing tinnitus also have some form of hearing loss. Tinnitus can have a direct impact on a person's emotional well-being and their ability to concentrate and sleep and therefore can affect an individual's quality of life. Depression, stress, and anxiety are often side effects of the tinnitus.
We at Coastal Audiology are fully skilled and trained professionals in the evaluation, diagnosis, and treatment of this condition.
Tell Your Physician you are bothered by Tinnitus
Ask for a referral for evaluation of your Tinnitus
Tinnitus Treatment Options:
There are solutions for anyone suffering from Tinnitus. These may include, but are not limited:
Amplification
Sound Therapy
Cognitive based therapies
Medical/Surgical Options
Drug therapy focused on treatment anxiety, sleep & depression
Tinnitus masking & retraining
Tinnitus Evaluations are Available in:
Voorhees Twp, NJ
2301 E. Evesham Rd. Suite 306
Coastal Audiology
Phone: 856-795-5502
Precision Hearing Instruments
Phone: 856-428-0885
Toms River, NJ
Bey Lea Medical Center
54 Bey Lea Road, Suite 3
Toms River, NJ 08753
Phone: 732-451-1950
Manahawkin, NJ
24 Nautilus Drive – Suite 6
Manahawkin, NJ 08050
Phone: 609-978-9192
Our Offices:
Manahawkin, NJ
Phone: 609-978-9192
Toms River, NJ
Phone: 732-451-1950
Voorhees, NJ
Coastal Audiology
Phone: 856-795-5502
Precision Hearing Instruments
Phone: 856-428-0885
Manasquan, NJ
Phone: 732-451-1950