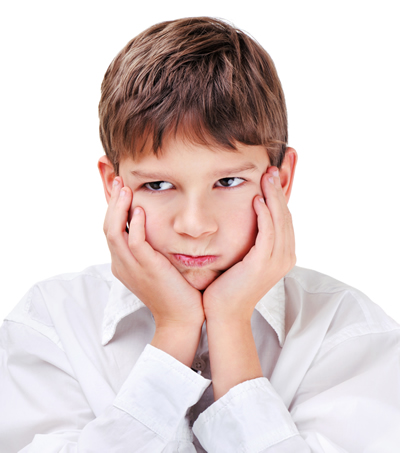 Auditory processing disorder is to the ear as dyslexia is to the eye. Just as dyslexics can see the words, but some letters get jumbled in their brains, those with APD can hear, but their brains can't process some sounds. This common disorder is often misdiagnosed – or more often, not even explored as a possibility. Coastal Audiology is southern New Jersey's premier facility for diagnostic testing and therapy for Auditory Processing Disorders (APD). Dual-certified audiologist/speech pathologist Steven Berman, PhD, and audiologist David Weesner, AuD, provide advanced diagnosis and therapy services for children and adults with APD. Although APD has traditionally been a diagnosis of school children, APD affects people of all ages.
What to Look For:
Low academic performance
Problems following multi-step directions
Problems with phonics
Frequently asks for repetition of directions
Poor listening skills
Spelling and/or reading problems
Trouble paying attention to
Slow responding to questions or oral instructions material presented orally.
Poor communication, even with hearing aids
How does Coastal Audiology help people with APD? Intervention strategies are individually based on diagnosis, age, and the patient's needs. These strategies may include: Direct intervention – specialized speech-language therapy and auditory training, including phonemic and / or phonological awareness training, memory exercises, and listening training. Environmental modifications – may include acoustic room treatment to reduce echoes and background noise. In school, verbal classroom activities may also be modified to improve listening skills. These changes may include repeating or rephrasing instructions, slowing down the rate of speech, and providing more visual cues. Assistive listening equipment, may be used to amplify and enhance the voice and minimize background noise. Self-Help Strategies: A speech-language pathologist or an audiologist may help your child develop self-help techniques to improve overall communication.
Auditory Processing Evaluations are Available at:
Voorhees Twp, NJ
2301 E. Evesham Rd. Suite 306
Coastal Audiology
Phone: 856-795-5502
Precision Hearing Instruments
Phone: 856-428-0885
Toms River, NJ
Bey Lea Medical Center
54 Bey Lea Road, Suite 3
Toms River, NJ 08753
Phone: 732-451-1950
Manahawkin, NJ
24 Nautilus Drive – Suite 6
Manahawkin, NJ 08050
Phone: 609-978-9192
Our Offices:
Manahawkin, NJ
Phone: 609-978-9192
Toms River, NJ
Phone: 732-451-1950
Voorhees, NJ
Coastal Audiology
Phone: 856-795-5502
Precision Hearing Instruments
Phone: 856-428-0885
Manasquan, NJ
Phone: 732-451-1950